Product Detail
Product Tags
Bent anchor bolts are embedded in concrete and used to support structural steel columns, light poles, highway sign structures, bridge rail, equipment, and many other applications. The bent portion, or "leg" of the anchor bolt, serves to create resistance so that the bolt does not pull out of the concrete foundation when force is applied.
Juntian bolt also manufactures other concrete anchor bolt configurations including anchor rods, headed anchor bolts, and swedged rods.
Juntian Bolt manufactures custom bent anchor bolts from M6-M120 diameter to virtually any specification. They are provided either plain finish or hot-dip galvanized. Stainless steel anchor bolts are also manufactured.
Because the design value is on the safe side, the design tensile force is less than the ultimate tensile force. The bearing capacity of the anchor bolt is determined by the strength of the anchor bolt itself and its anchoring strength in concrete. The bearing capacity of the anchor bolt itself is usually determined by selecting the material of the bolt steel (generally Q235 steel) and the diameter of the stud according to the most unfavorable load acting on the anchor bolt in the design of mechanical equipment; The anchoring ability of anchor bolts in concrete should be checked or the anchoring depth of anchor bolts should be calculated according to relevant experience data. During construction, because the anchor bolts often collide with steel bars and buried pipelines during installation, such checking computations are often required when the depth needs to be changed, or during technical transformation and structural reinforcement. The anchor bolts are usually Q235 and Q345, which are round.
Threaded steel (Q345) is of great strength, and the thread used as a nut is not as simple as a round one. As for the round anchor bolt, the buried depth is usually 25 times of its diameter, and then a 90-degree hook with a length of about 120mm is made. If the bolt has a large diameter (e.g. 45mm) and the buried depth is too deep, a square plate can be welded at the end of the bolt, that is, a big head can be made (but there is a certain demand). Burying depth and hooking are to ensure the friction between the bolt and the foundation, so as not to cause the bolt to break out and be damaged. Therefore, the tensile ability of the anchor bolt is the tensile ability of the round steel itself, and the size is equal to the cross-sectional area multiplied by the drawn value of tensile strength (140MPa), which is the allowable tensile bearing capacity during drawing.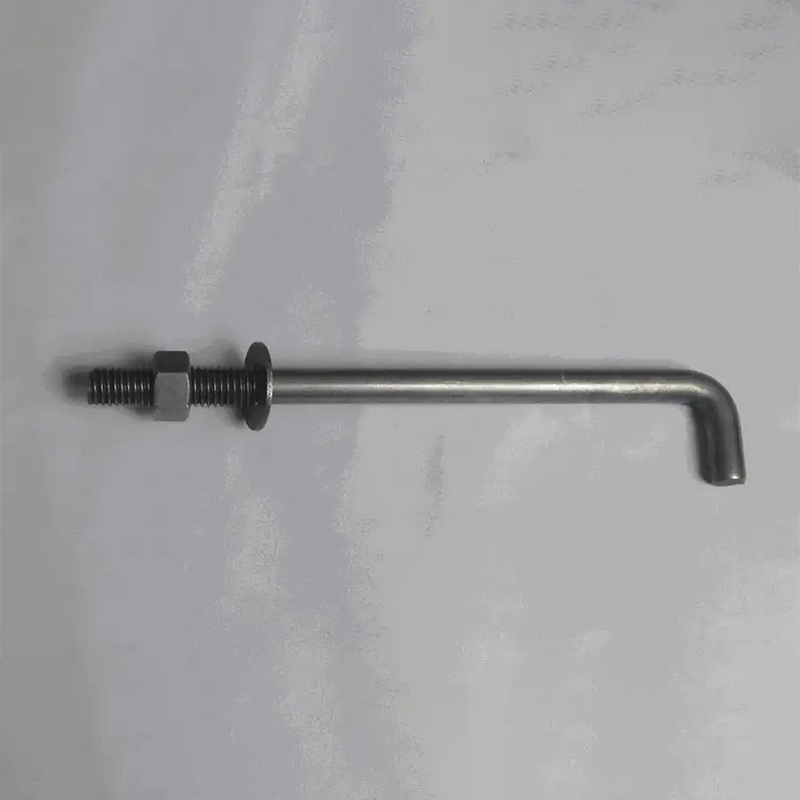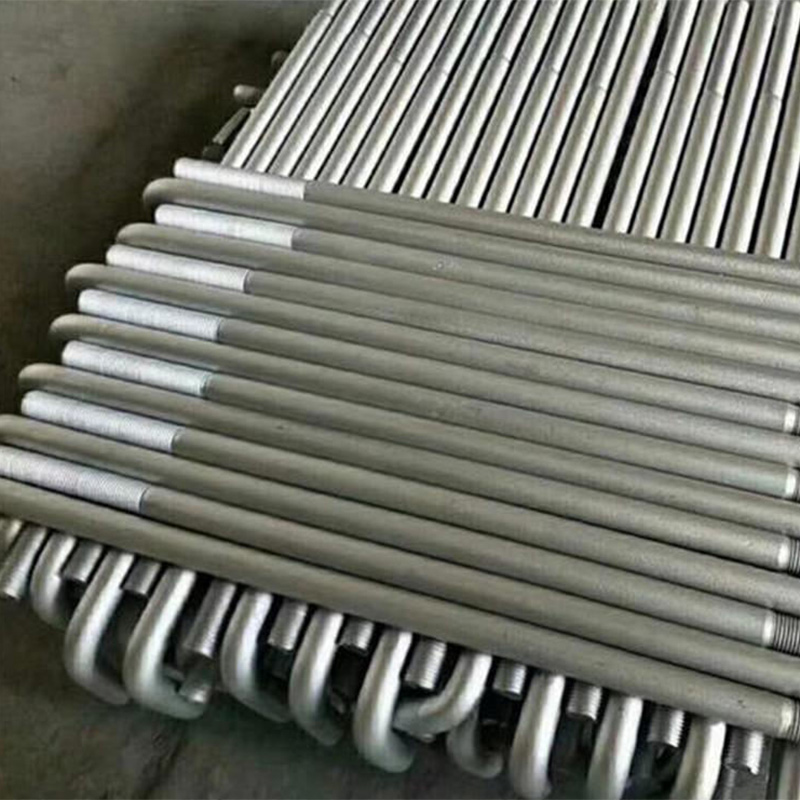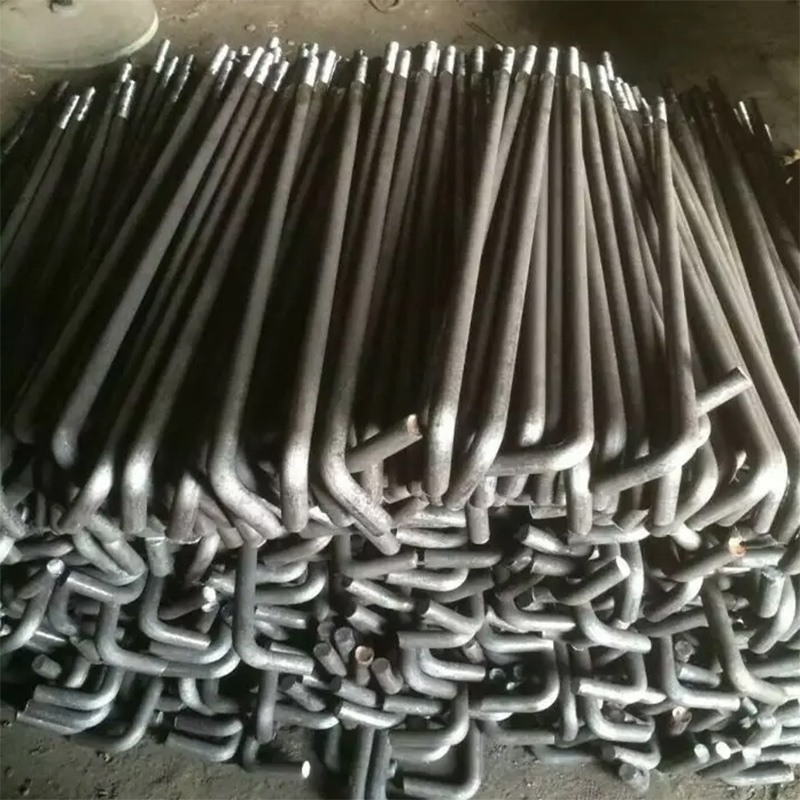 ---
Next:
---