Product Detail
Product Tags
Juntian Bolt manufactures custom round bend hook bolts from M6-M64 diameter to virtually any specification. Hook bolts are provided either plain finish or hot-dip galvanized. Stainless steel hook bolts are also manufactured.
A fixing bolt (large \ long screw) used to fix large machinery and equipment. One end of the bolt is a ground anchor, which is fixed on the ground (usually poured into the foundation). It's a screw for fixing machinery and equipment. The diameter is generally around 20 ~ 45 mm.. When embedding, cut the hole reserved on the steel frame in the direction of the anchor bolt on the side to form a groove. After mounting, press a shim under the nut (the middle hole passes through the anchor bolt) to cover the cut hole and groove. If the anchor bolt is long, the shim can be thicker. After tightening the nut, weld the shim and the steel frame firmly.
When the mechanical components are installed on the concrete foundation, the J-shaped and L-shaped ends of the bolts are buried in the concrete for use. The tensile capacity of the anchor bolt is the tensile capacity of the round steel itself, and its size is equal to the cross-sectional area multiplied by the allowable stress value (Q235B:140MPa, 16Mn or Q345:170MPA), which is the allowable tensile capacity in design. The anchor bolts are generally made of Q235 steel, which is round. Threaded steel (Q345) has high strength, so it is not as easy to make the thread of the nut as it is to be round. For round anchor bolts, the buried depth is generally 25 times of their diameter, and then a 90-degree hook with a length of about 120mm is made. If the bolt has a large diameter (e.g. 45mm) and the buried depth is too deep, you can weld a square plate at the end of the bolt, that is, make a big head (but there are certain requirements). Buried depth and hook are to ensure the friction between the bolt and the foundation, so that the bolt will not be pulled out and destroyed.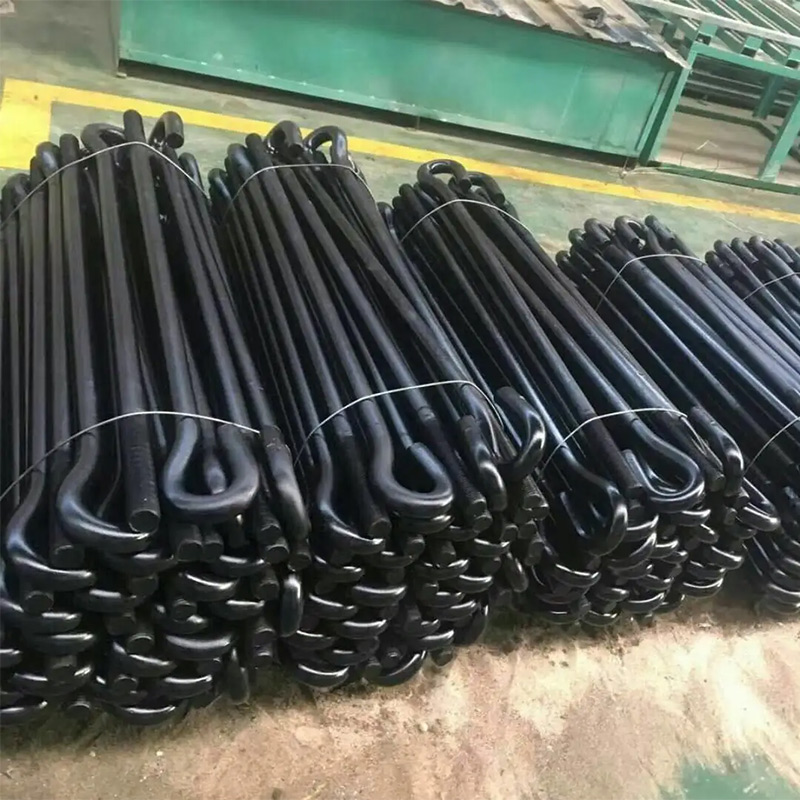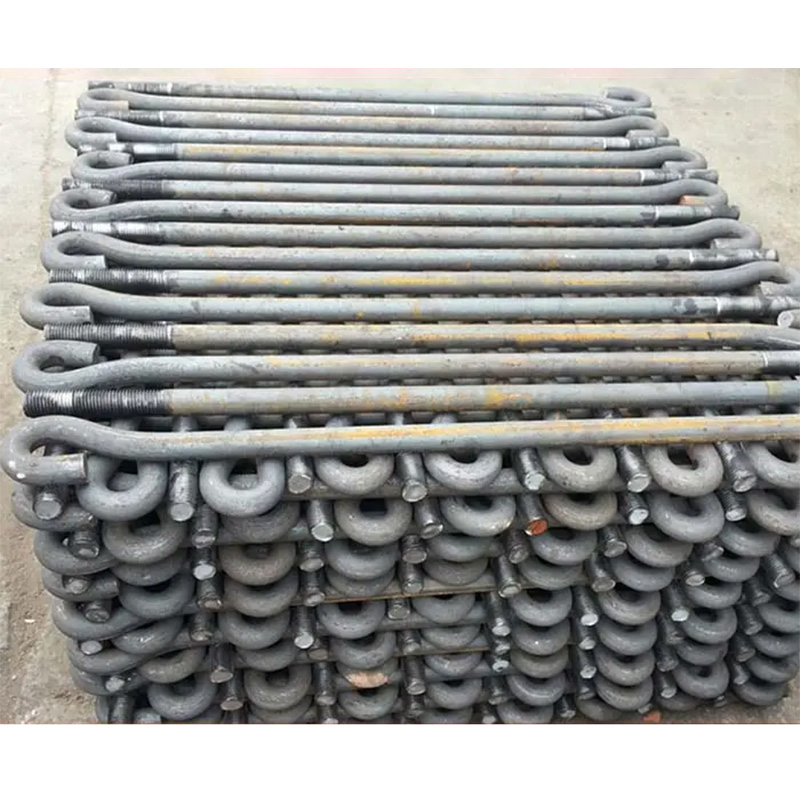 ---
---